Book cheapest taxies, Cabs in Varanasi, Tempo Traveller, BMW booking In Varanasi
Ayodhya- Raam janam bhoomi and Awadh tour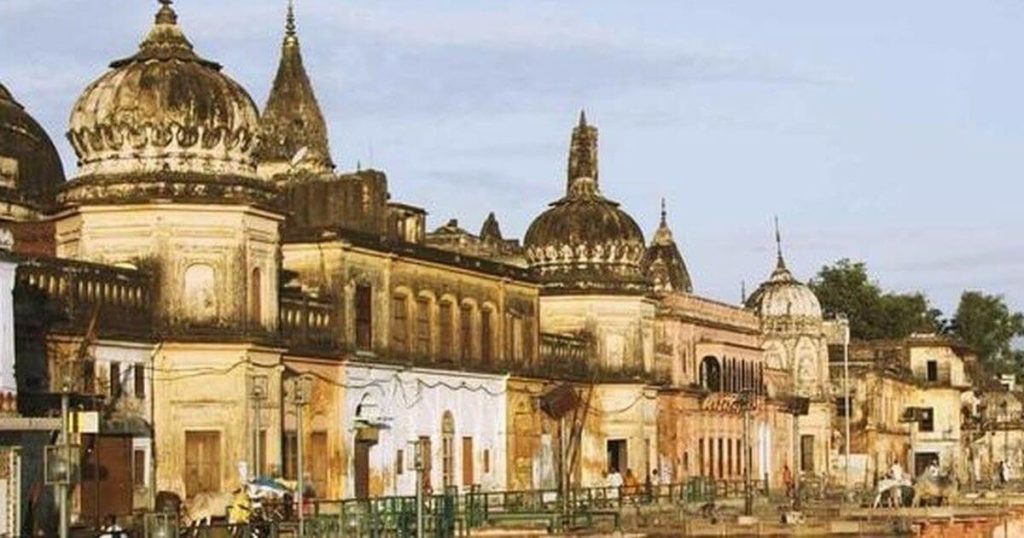 Situated in the centre of the town, this temple is approachable by a flight of 76 steps. Legend has it that Hanuman lived here in a cave and guarded the Janambhoomi or Ramkot. The main temple contains the statue of Maa Anjani, with Bal Hanuman seated on her lap.
This is famous temple of Ayodhya. As per mythology it is gifted to Sita by mother Kaikai after marriege. This is private palace of lord SitaRam, here all statue of SitaRam.
The chief place of worship in Ayodhya is the site of the ancient citadel of Ramkot which stands on an elevated ground in the western part of the city. Although visited by pilgrims throughout the year, this sacred place attracts devotees from all over India and abroad, on `Ram Navami', the day of Lord's birth, which is celebrated with great pomp and show, in the Hindu month of Chaitra (March–April).
The temple of Nageshwarnath is said to have been established by Kush the son of Rama. Legend has it that Kush lost his armlet, while bathing in the Saryu, which was picked up by a Nag-Kanya, who fell in love with him.
This is the temple of goddess Ishani(Durga). As per mythalogy she is Kuldevi of Sita.
Angad Tila, Shri Rama Janaki Birla Temple, Tulsi Smarak Bhawan, Ram ki Paidi, Kaleramji ka Mandir, Datuvan Kund,Janki Mahal, Gurudwara Brahma Kund,Rishabhadeo Jain Temple, Brahma Kund, Amawan Temple, Tulsi Chaura, Laxman Quila, Ram Katha Museum, Valmiki Ramayan Bhawan,Mandir Sunder Sadan (in front of controversial site) are among other places of interest in Ayodhya.